Have your heard about the impending demise of Google Reader? I'm so sad. It's what I use everyday to keep up with all of you out in Blogland. Luckily, I learned about Bloglovin' and it's pretty swell, if I do say so myself.
And
you can import all of your current Google Reader blogs into Bloglovin' in no time. It's super easy. So head on over to Bloglovin' and follow me there!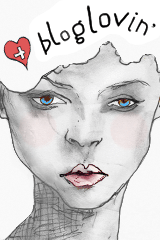 Have you tried Bloglovin'? How do you like it?
0